You are here
Neverwhere: A Novel (Paperback)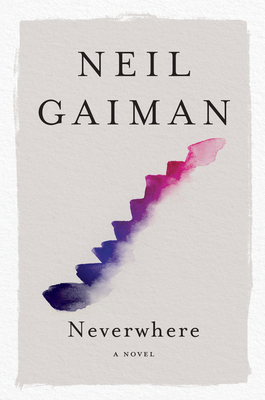 $19.99

Usually Ships in 1-5 Days
Description
---
National Bestseller
From #1 New York Times bestselling author Neil Gaiman, a novel of bold creativity and narrative genius that brings to life a world most people could never even dream of―one of ten classic Gaiman works repackaged with elegant original watercolor art by acclaimed artist Henry Sene Yee
Under the streets of London there's a world most people could never even dream of. A city of monsters and saints, murderers and angels. This is the city of the people who have fallen between the cracks. A single act of kindness to a ragged girl he finds injured on the street catapults young businessman Richard Mayhew out of his workaday life into a world that is both familiar and threateningly bizarre.
Displaying bold creativity and narrative genius, Neverwhere is a dark, funny, and seductive tale that has become a contemporary literary touchstone.
About the Author
---
Neil Gaiman is a #1 New York Times bestselling author of books for children and adults whose award-winning titles include Norse Mythology, American Gods, The Graveyard Book, Good Omens (with Terry Pratchett), Coraline, and The Sandman graphic novels. Neil Gaiman is a Goodwill Ambassador for UNHCR and Professor in the Arts at Bard College.
Praise For…
---
"For those who have not read Neverwhere, the new edition is the one to read ... readers can experience this spellbinding, magical world the way that Neil Gaiman wanted us to all along." — Huffington Post
"For those who have never been to Neverwhere, it's time to go. For those who may have traveled once before, this new edition is calling out to you. There is more to see, hear and learn." — Suspense Magazine