You are here
Raised by the FBI: Stories about God, Life and Character from the Son of a Special Agent (Paperback)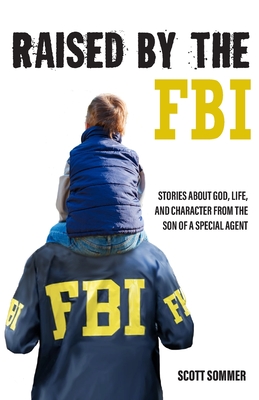 $14.99

Usually Ships in 1-5 Days
(This book cannot be returned.)
Description
---
Scott Sommer didn't join the FBI. He was born into it.
His father, legendary FBI Special Agent John B. Sommer, battled the Mafia in Cleveland and Philadelphia in the 1970s & 80s. In the violent last days of the mob, car bombs, murder victims & missing person reports filled newspapers and dominated local news. As the FBI worked to take down this vicious group, Scott's dad raided homes of dangerous Mafia members, went undercover and protected informants with prices on their heads. Every night, this world came home to dinner and tucked Scott into bed.
We learn how to think by how we are raised. A life rooted in faith anchors our character and informs our perspective. In Raised by the FBI, Scott guides us on a journey through his dad's career and the Bible to show what matters most: God, people, and being a person of character.
Gritty, profound and dashed with humor, Raised by the FBI serves up fascinating and inspiring short stories for take-away. Those take-aways just might help you change your own.