You are here
Operation Abonar: Inside story of Britain's biggest gunrunning scandal government officials didn't want told (Paperback)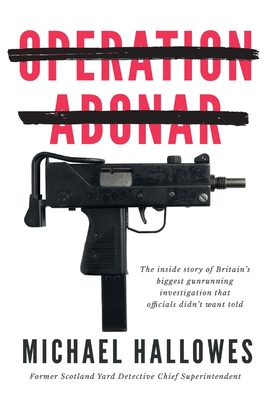 $25.99

Usually Ships in 1-5 Days
(This book cannot be returned.)
Description
---
The compelling story of Britain's biggest gunrunning investigation, known as 'Operation Abonar', is based on real events that have remained mostly unreported for twenty-five years.
It is told from a personal perspective by the former Detective Inspector who led the enquiry as his first major Scotland Yard investigation. Only weeks before he had joined the shadowy 'Directorate of Intelligence, SO11 Branch'. The context is 1997, a time of escalating gangland violence in Glasgow, Manchester, Dublin and London. Rivals are fighting over drugs and turf, seeking to settle feuds with fully automatic machine guns needing thousands of rounds ofammunition. Some are also wanting silencers to surprise their enemies in drive-by shootings. Others have got hold of even heavier weaponry not previously seen in the UK.
Michael Hallowes is a thirty-year veteran of policing London, reaching the rank of Detective Chief Superintendent before being appointed Emergency Services Commissioner for the state of Victoria, Australia in 2011. He served with the Metropolitan Police Service in both Specialist Operations and Specialist Crime and worked on some of the most high-profile investigations of that time, including the arrests of the 'Mardi Gras Bomber' and the 'London Nail Bomber'. He is the only serving British police officer to have addressed the UN General Assembly in New York (on countering the illicit arms trade). He also led the vanguard of detectives and industry colleagues nationally who pioneered the use of telecoms data in serious crime investigations. He holds eighteen policing awards and commendations. Today, Michael lives in London and works as an independent strategic advisor to governments.